About us
Ingria Business Incubator
The Ingria Business Incubator is a subdivision of the St. Petersburg Technopark. Here the high-tech projects receive the support necessary for their further growth. The business incubator was launched in 2008. Since then, over 550 have received assistance in taking their first steps in the market, building a professional team, obtaining investment and finding customers.
The project has been underway since 2008 with the support of the Government of St. Petersburg and the Committee for Industrial Policy and Innovations.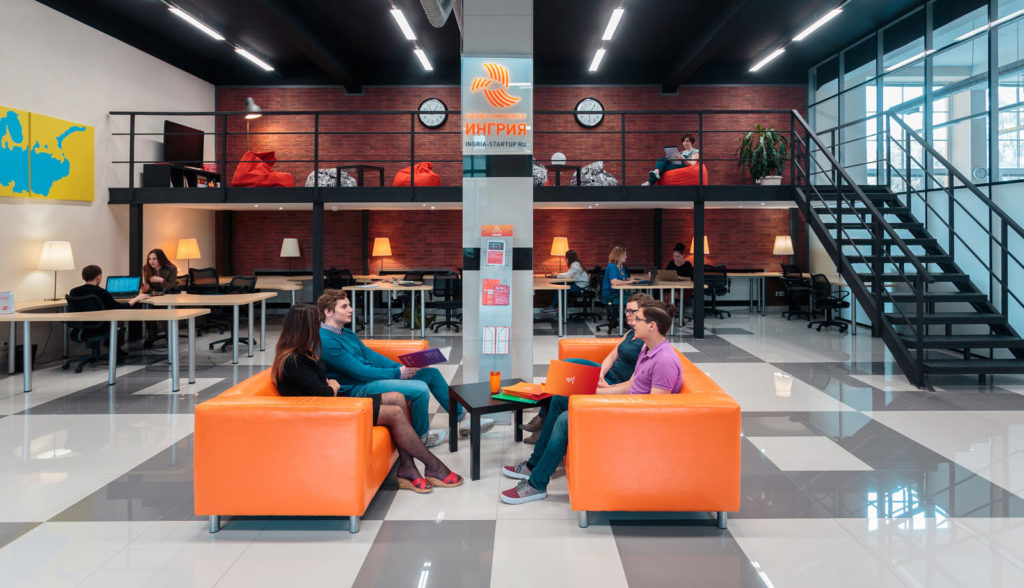 What is the Ingria Business Incubator operating for?
It is aimed at small-sized high-tech companies seeking to commercialize their innovative products and developments. Both projects taking their first steps in the market and those, who have already identified their business model and are ready for investment and scaling, can become residents.
In addition, the experts at the Ingria Business Incubator help and support technological projects by solving practical tasks, such as intellectual property protection, patenting and building effective teams.
To become a resident of the Ingria Business Incubator, you can apply or present your project at the nearest Startup Lynch.
Having launched a platform offering basic infrastructure for businesses, the Ingria Business Incubator team realized that besides having a comfortable office, a successful project start also requires high-quality consulting from professionals.
Today, we offer such support as part of the Ingria Business Incubator Residency programme. The main advantages of the Residency Programme include goal orientation, focus on personal contacts and relationships, educational events on a weekly basis and personal work with account managers and mentors. We provide assistance by helping to determine a specific goal, working out its timescales and outlining its potential results.
Above that, projects at Ingria can receive support in several other areas by contacting the Technology Transfer Centre or by benefiting from the mentoring programme.
Training events for the startups are held here on a weekly basis. Please refer to our calendar to find out more.
On top of this, Business Incubator residents have access to equipped office spaces, co-working areas, meeting rooms and conference services.
Public Relations:
Dmitry Klenov,
+7 (812) 670-10-85, +7 (921) 552-07-43,